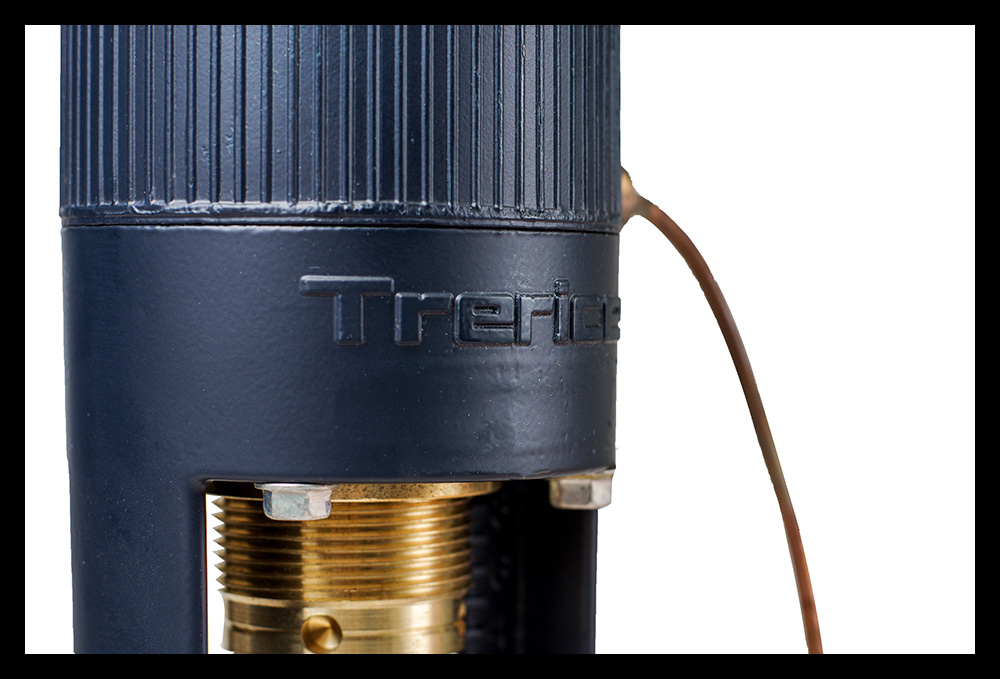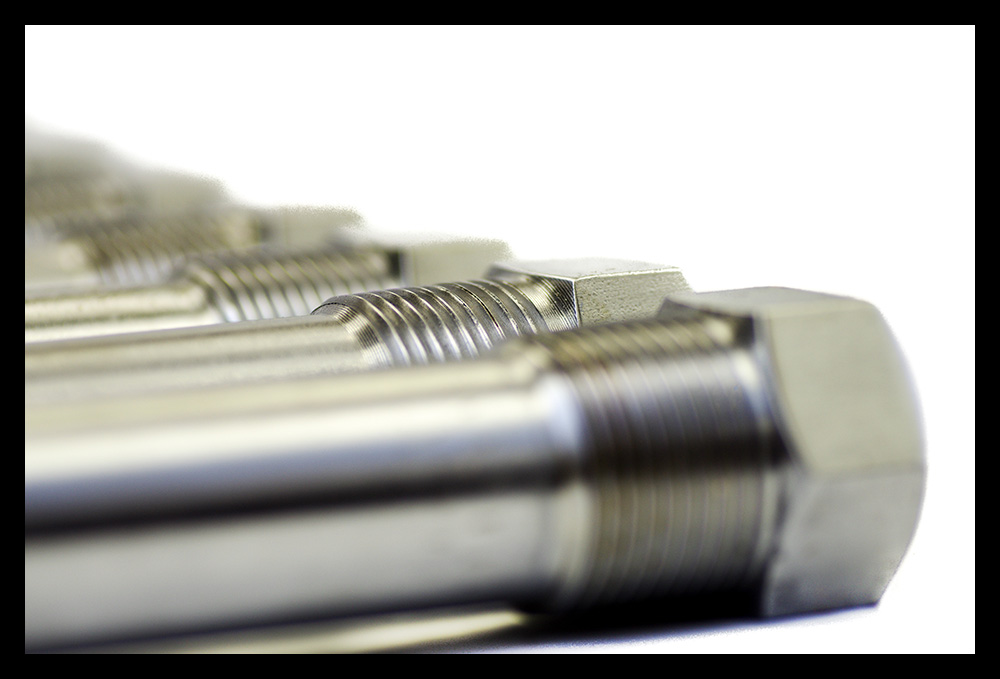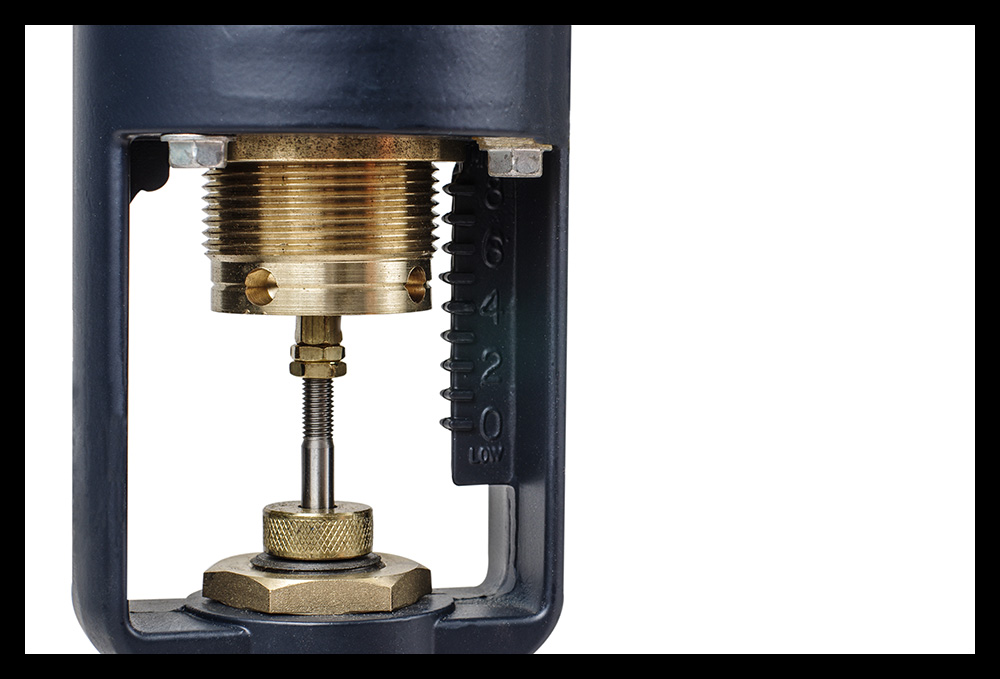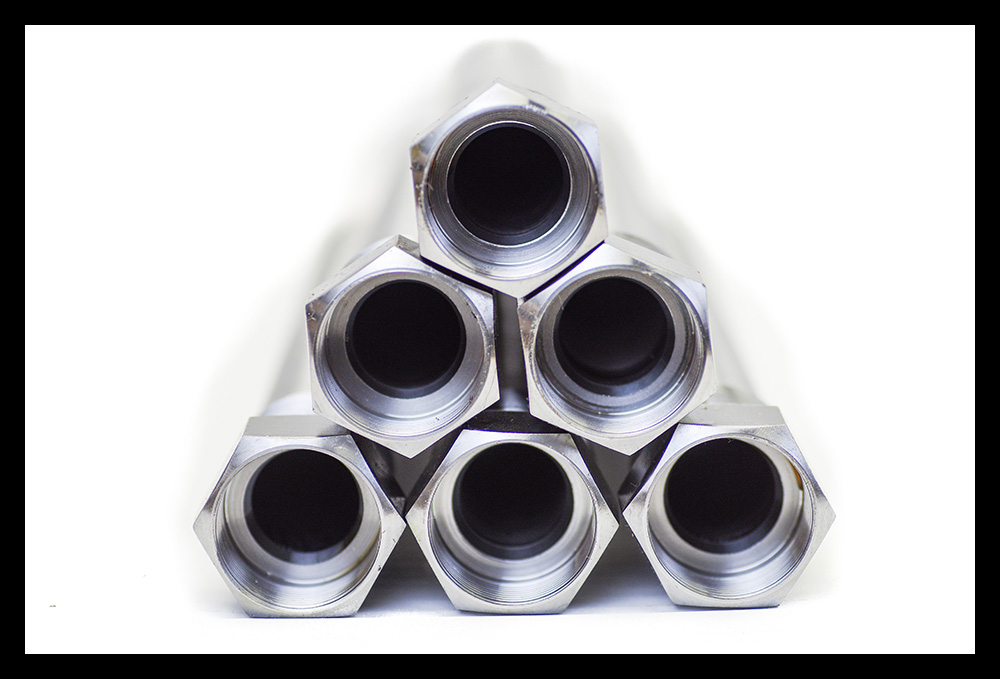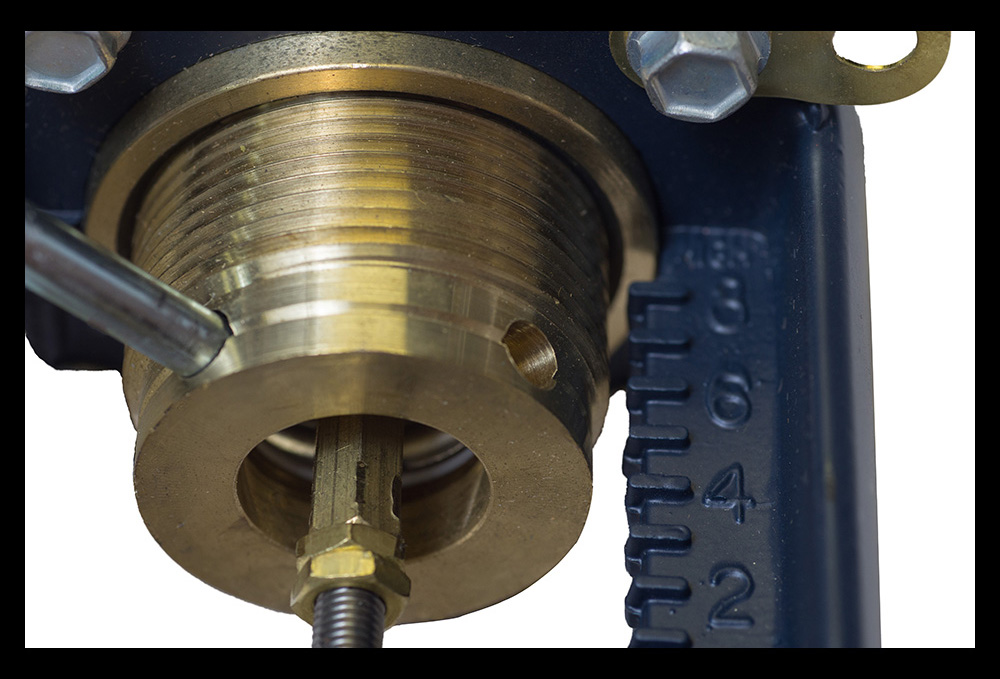 •
   Self-operating design 
• 
No external power source 
• 
Heavy Duty Die Cast Aluminum Housing 
• 
Soft Seated Valve for Tight Shut-Off 
• 
Fully Enclosed Bellows
---
THE 91000XT TANK THERMOSTAT IS SPECIFICALLY DESIGNED TO CONTROL THE TEMPERATURE OF HEATERS, TREATERS, AND SEPARATORS WITHIN THE PETROLEUM INDUSTRY.  IT IS ENTIRELY SELF-CONTAINED, REQUIRES NO EXTERNAL POWER SOURCE, AND IS THE MOST WIDELY PREFERRED UNIT OF ITS KIND.  WHEN INSTALLED IN A TREATER, THE NORMALLY OPEN VALVE WILL AUTOMATICALLY CLOSE OFF THE FLOW OF GAS AS TEMPERATURE INCREASES, THEREBY REGULATING TEMPERATURE WITHIN THE TREATER.  THE TRERICE 91000XT IS RUGGEDLY CONSTRUCTED WITH A HEAVY DUTY DIE CAST ALUMINUM ACTUATOR HOUSING AND FULLY ENCLOSED BELLOWS ASSEMBLY.  IT'S SINGLE SEATED, CAST-IRON VALVE BODY IS FITTED WITH A STAINLESS STEEL PLUG ASSEMBLY AND SOFT SEATING VITON O-RING TO PROVIDE TIGHT SHUT-OFF.
TRERICE

REGULATORS - 91000XT
VALVE SIZE:  3/4″
RANGE:  110/190°F  AND  80/140°F
BULB LENGTH:  8 INCH     MATERIAL:  COPPER
WELL:  8.5 INCH     MATERIAL:  CARBON STEEL OR SS
CAPILLARY LENGTH:  10 FOOT     MATERIAL:  COPPER
DIRECT ACTING
TRERICE SELF-OPERATING TEMPERATURE REGULATORS ARE THE #1 CHOICE OF ORIGINAL EQUIPMENT MANUFACTURERS, MECHANICAL CONTRACTORS AND INDUSTRIAL PROCESS ENGINEERS.  THESE REGULATORS ARE THE IDEAL CHOICE FOR TEMPERATURE CONTROL OF INDUSTRIAL EQUIPMENT, TANKS, AND PROCESS STREAMS.  THE SELF-OPERATING DESIGN PROVIDES RELIABLE PERFORMANCE UNDER THE MOST EXTREME CONDITIONS WITHOUT THE NEED FOR EXTERNAL POWER.