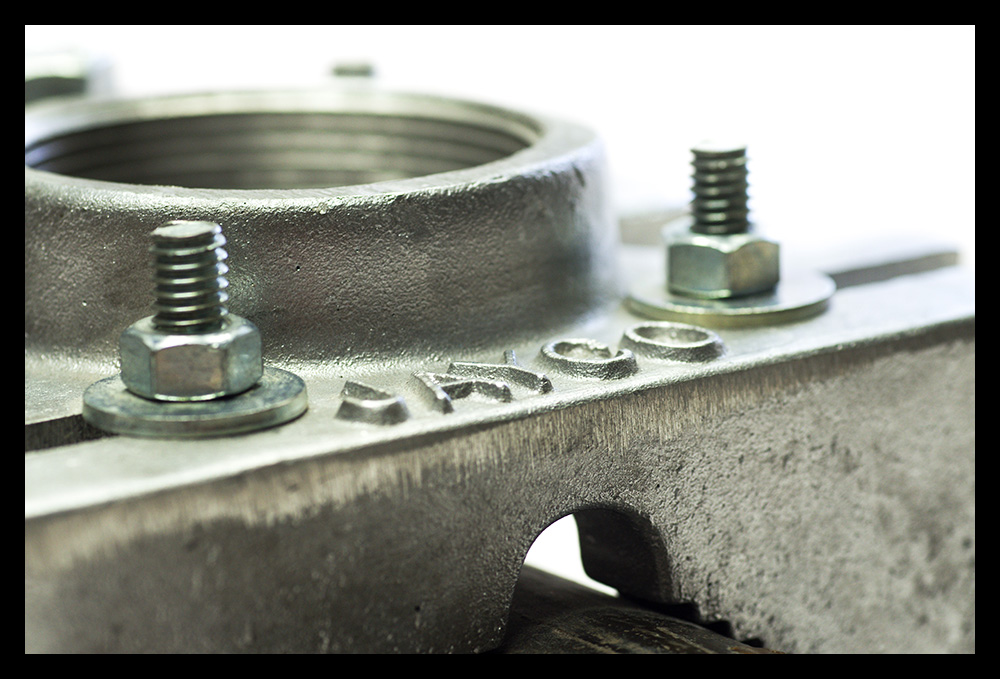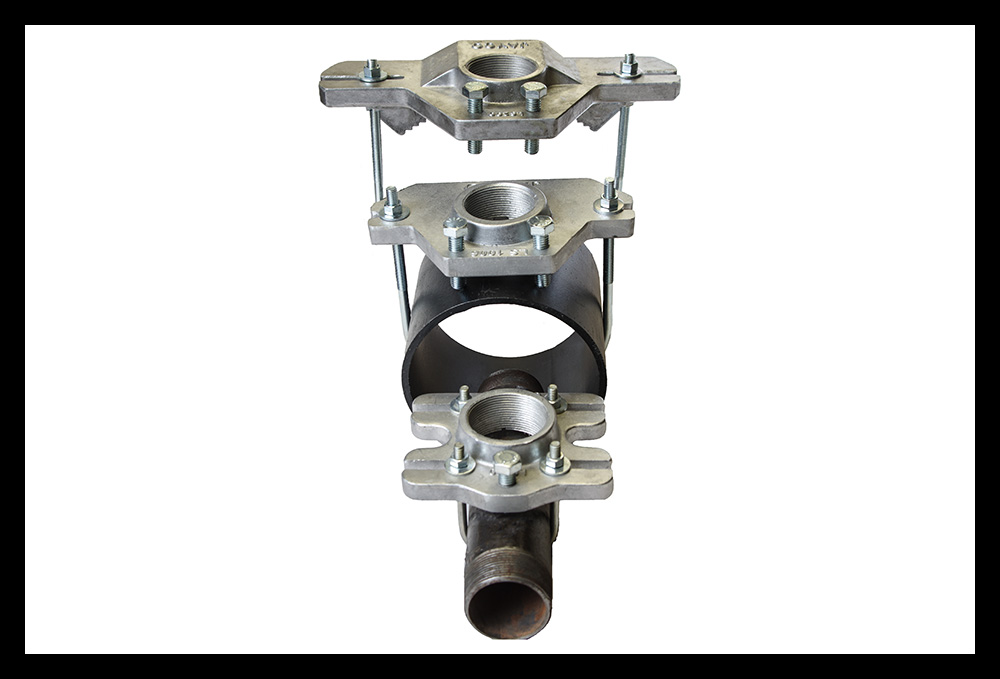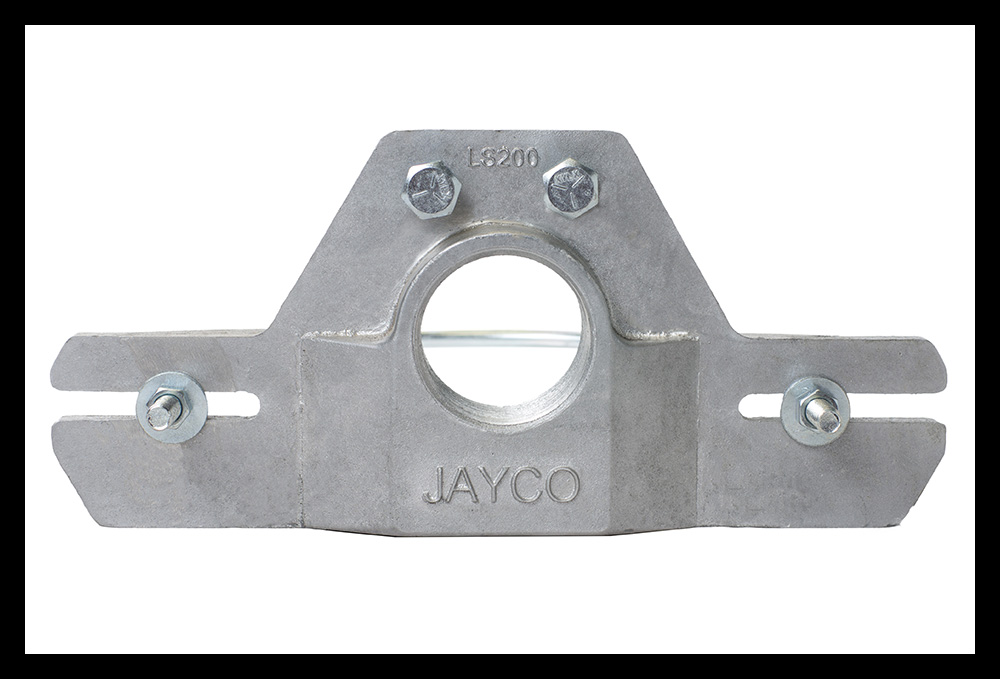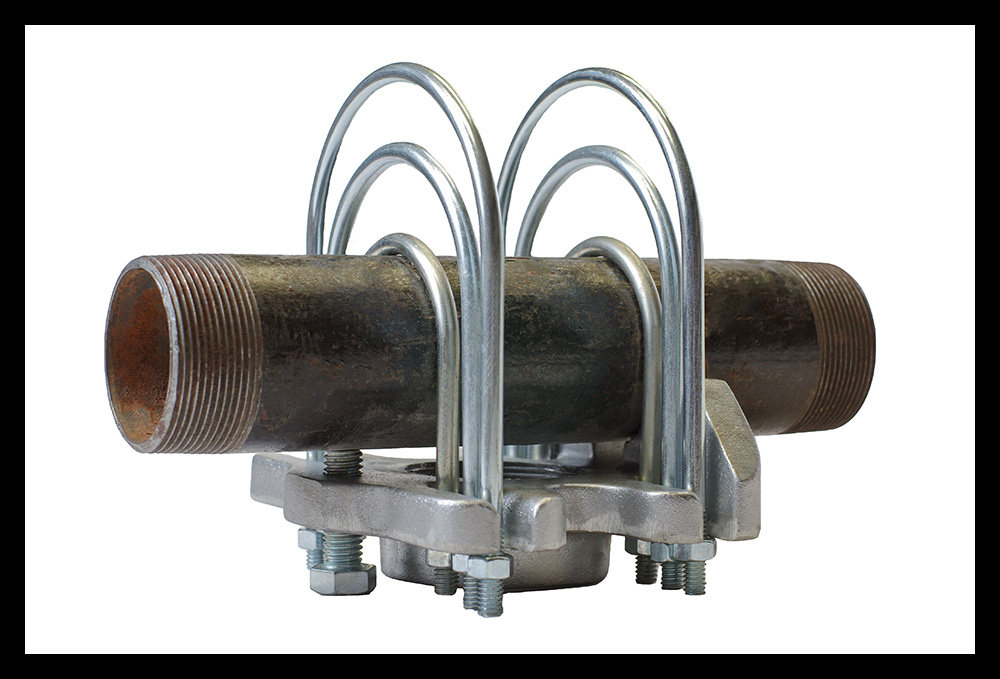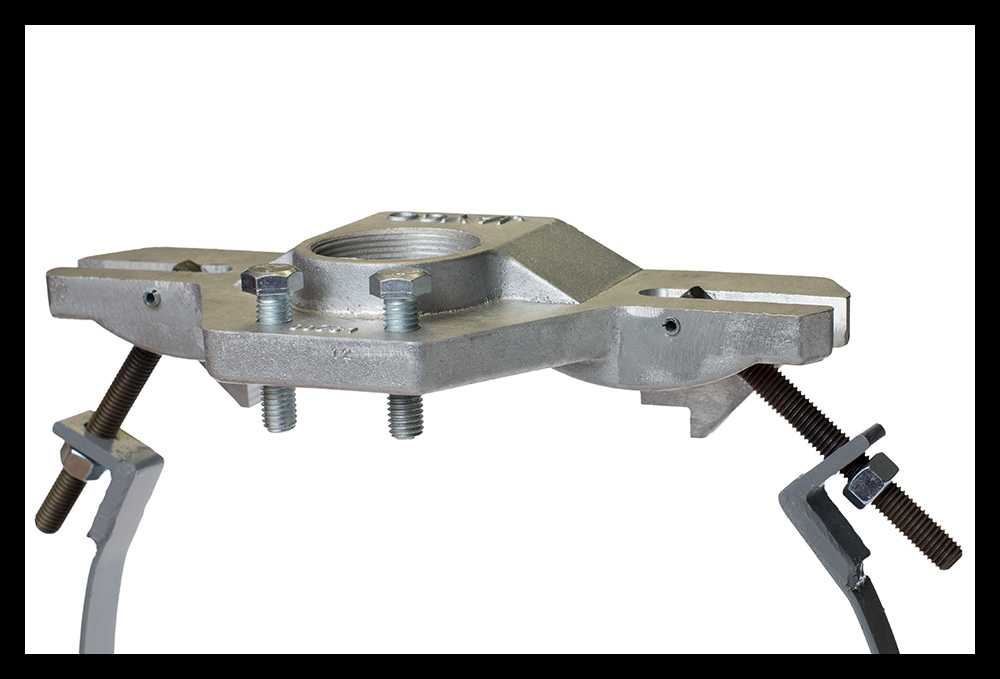 •
   2" NPT FEMALE RISER 
•
  HIGH TENSILE STRENGTH ALUMINUM CASTING 
•
  1/2" X 13 ADJUSTMENT BOLT 
•
  DOUBLE U-BOLT 
•
  CONSTRUCTION ON 2, 3, & 4 INCH MODELS 
•
  JAW TYPE MATING TO TUBE 
• 
FLEXIBLE DESIGN FOR VARIOUS SIZES OF PIPE 
•
  DEPENDABLE STOCK LEVELS
---
the purpose of the leveling saddle is to provide a mount for a vertical 2" riser pipe from a horizontal meter tube (pipe run).  because not all meter tubes are level, jayco leveling saddles offer an adjustment bolt to level the riser pipe.
---
Jayco leveling saddles are a great solution for mounting measurement tools, antenna arrays, and solar panels.
JAYCO

LEVELING SADDLES - LS1000
LS 1002  –  2″ LEVELING SADDLE
LS 1003  –  3″ LEVELING SADDLE
LS 1004  –  4″ LEVELING SADDLE
The jayco LS100x body features A flexible design to fit 2, 3, & 4 inch tube.  the double u-bolt construction insures a secure connection for your mounting needs.
JAYCO

LEVELING SADDLES - LS1006
LS 1006  –  6″ LEVELING SADDLE
The jayco LS1006 is based off a smaller version of the ls200x body.  This is a strong and economical solution for mounting to a 6" tube.  the dual adjustment bolt ensures a level saddle for a strait riser pipe.
JAYCO

LEVELING SADDLES - LS2000
LS 2008  –  8″ LEVELING SADDLE
LS 2010  –  10″ LEVELING SADDLE
LS 2012  –  12″ LEVELING SADDLE
LS 2014  –  14″ LEVELING SADDLE
LS 2016  –  16″ LEVELING SADDLE
LS 2018  –  18″ LEVELING SADDLE
LS 2020  –  20″ LEVELING SADDLE
LS 2024  –  24″ LEVELING SADDLE
the Jayco ls200x body is for mounting to large sized meter tubes.  the ls2008 & ls2010 use a single u-bolt to attach to the horizontal tube.  ls2012 and larger use a special threaded strap to mount to larger tubes.  these larger saddles are made to order and the body is machined to mate to the corresponding tube size.